The Audit Commission - Appointment of new Commissioner
Communities and Local Government Secretary Eric Pickles has today announced that Robert Anderson has been appointed to the Audit Commission …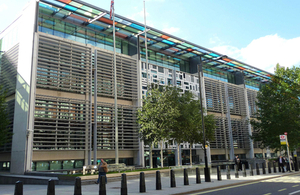 Communities and Local Government Secretary Eric Pickles has today announced that Robert Anderson has been appointed to the Audit Commission Board, as the Government presses ahead with the disbandment of the Commission.
Robert joins as the Labour local government representative on the Board and brings considerable knowledge and experience which should assist the Commission as it is disbanded. He is currently leader of Slough Borough Council.
Eric Pickles the Secretary of State for Communities and Local Government said:
I am pleased to announce the appointment of Robert Anderson. He brings significant practical local government knowledge to the Board.
The Communities Secretary Eric Pickles announced in August 2010 plans to disband the Commission and refocus audit on helping local people hold councils and local public bodies to account for local spending decisions.
Notes to Editors
The Government announced plans in August 2010 to disband the Audit Commission. In the future, councils will be free to appoint their own independent external auditors from a more competitive and open market and there will be a new audit framework for local health bodies. This will save council taxpayers' money and bring in a more localist approach. A draft bill to close the Commission and establish the new local audit framework will be published in the summer.
Published 18 June 2012