Taxing increased oil profits is justified says Moore
Scottish Secretary says is is fair to use the oil sector's unexpectedly high profits to help keep petrol prices lower for motorists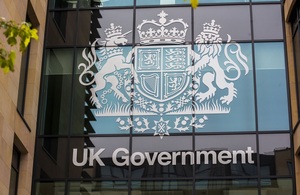 Oil companies objecting to increased taxes is not surprising, says Scottish  Secretary Michael Moore, but  he insists that it is "the right and fair thing to do". 
Moore pointed to a North Sea profit forecast of £24bn in 2011-12 which is 50% higher than 2 years ago. He said it was fair to use some of these unexpectedly high profits to help keep petrol prices lower for motorists.
He also said that the Government understood the important of continued investment in the North Sea and will work with the industry on the case for introducing a new category of field that qualifies for field allowance. Field allowances already exist to provide concessions to the supplementary charge on profits from qualifying small or technically challenging new fields. North Sea operators already have generous concessions against capital expenditure in recognition of the nature of operations in the UK Continental Shelf.
Moore said that it would be wrong for the Government to stand by and watch as oil company profits spiral and motorists keep paying more and more.
Michael Moore said:
"It is not surprising that oil companies are objecting to paying more tax. The fact is that they are experiencing very high profits because of the very high price of oil. North Sea oil profits are predicted to be £24 billion before tax in the coming year. It is the right and fair thing to do to take £2 billion of that money to help keep prices lower for motorists.
"Families and businesses are struggling, and it's right to ease their pain by asking the oil companies to pay a bit more of their unexpected billions in additional profits. That is the choice that we have made and I think that families and businesses across Scotland will understand that it is the right one.
"This is not a one way bet. If the oil price comes back down then the tax comes down. We will also be working with the industry on new categories of field allowance in order to support investment. The Treasury have said that they do not expect to see a significant impact on investment or production.
"The Government did not randomly pick out the oil and gas sector for more tax.  There is a connection between the spiralling price of oil, the high profits of oil companies and motorists having to pay more and more at the pump. It would have been wrong for the Government to simply stand by and watch. Average post tax profits per barrel are still predicted to be higher over the next 5 years than over the previous 5 years.
"We understand that the oil companies don't like more tax - no-one does - but given that they were planning more North Sea investment when their profits were much lower, we do not believe that it will be necessary for them to axe a lot of jobs when their profits are much higher."
Published 25 March 2011