Tanzania's General Election, Sunday 25th October 2015
UK Travel Advice for Tanzania ahead of its General Election on 25th October has been updated on travel advice There will be restricted access to the British High Commission from 25th October. This may continue for several days over the election period. Advice on what you need to do if you wish to come into the High Commission during this period; and how to register for Travel Advice email updates.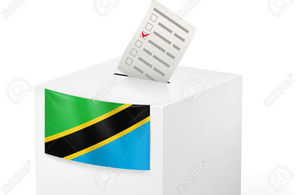 The UK has updated its Travel Advice for Tanzania ahead of the country's general election which takes place on Sunday 25th October. To read the full Travel Advice, please go to:foreign travel advice
The relevant section about the general election states: Presidential, parliamentary and councilor elections are scheduled for Sunday 25 October. There may be heightened tension and unrest in the lead up to, during and after the elections particularly in towns and cities on the mainland and Zanzibar (Unguja and Pemba).
You should take care, be aware of your surroundings and avoid political rallies, polling stations, large crowds or public demonstrations. Make sure you have a means of communication with you at all times and monitor local media for updates.
Restricted Access
There will be restricted access to the area where the British High Commission is located from Sunday 25 October.
This may continue for several days over the election period. There will be a number of police checkpoints around the area. If you require urgent consular assistance during office hours inform the officer in charge of the checkpoint who will contact the High Commission to grant you access. For consular assistance you can also call the High Commission on +255 (0)22 2290000 and select Option 2.
How to Register for Travel Advice Updates
The Foreign and Commonwealth Office provides up to date travel advice on over 200 countries on travel safety, health alerts, local laws and customs, entry requirements and contact details of in-country UK representatives.
You are encouraged to sign up to the FCO travel advice for Tanzania message alerts. This will ensure that you receive up to date travel advice from the FCO sent direct to the e-mail address of your choice.
Important updates in relation to Tanzania's forthcoming election will be communicated through our Travel Advice.
How to do it:
Click on the link below which will take you to the FCO travel advice for Tanzania page. Then click on the e-mail icon to sign up to receive live travel advice updates: foreign travel advice
Published 23 October 2015