News story
Take a look inside London's new East Village
New photographs released by the Olympic Delivery Authority show East Village, as final work is carried out before first residents move in.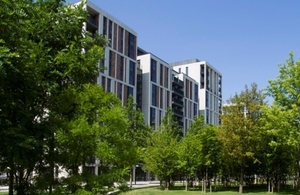 The former Olympic and Paralympic Village was home to 23,000 athletes and officials during the Games. Now it is being transformed into 2,818 apartments and townhouses, the first to be occupied in the next few weeks. East Village remains a construction site and public access will only become possible, in phases, when housing blocks are completed and occupied.
View the new photos of East Village
The homes feature brand new kitchens in rooms where extra athletes were accommodated during London 2012. ODA contractors have removed over 12,000 linear metres of walling partitions which created extra bedrooms during the Games and teams of specialist fitters, plumbers and electricians are adding the finishing touches to the contemporary and stylish kitchens.
All of the kitchens are sustainably sourced, low on energy use and incorporate economical LED lighting for extended life. The average kitchen takes 1.5 days to install.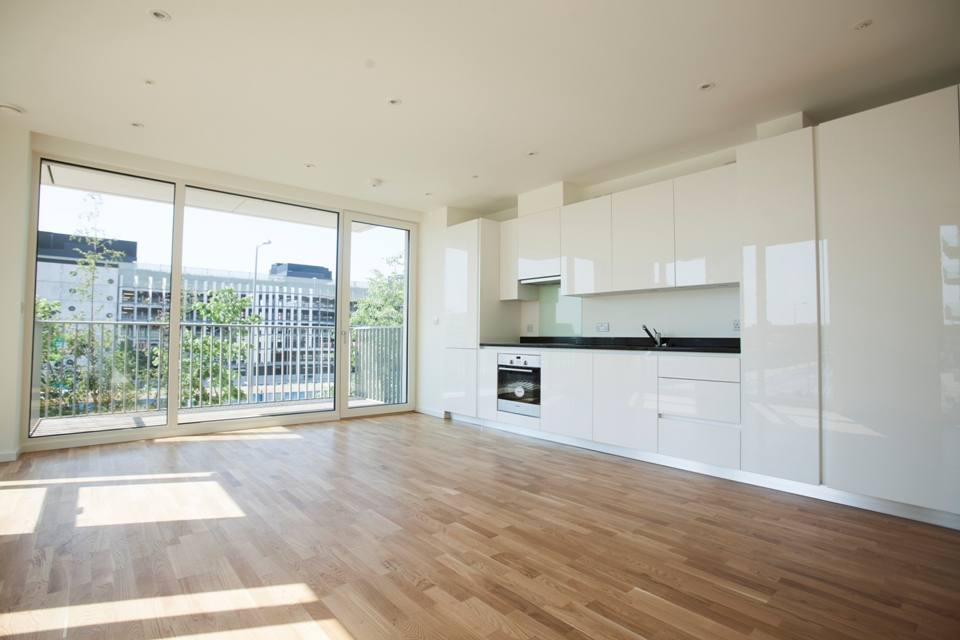 As well as fitting the kitchens, work is progressing to get it ready to welcome the new community that will live in East Village. This includes installing infrastructure such as 80km of broadband cabling, fitting out a brand new health centre due to open in September and adding further planting to the many green spaces – which will have a total of 2,500 trees. The first roads in East Village have also been adopted as public highways and over coming months parts of the site will be opening up in phases, ready to welcome the first residents.
The transformation of East Village is being led by the ODA, working with Lend Lease and five key contractors. More than 1,900 people are working on the development and over a third are from the local community - ensuring that East Village is driving employment for the area as well as creating homes.
East Village is an entirely new neighbourhood for London and will provide 2,818 high-quality, well-designed homes for thousands of individuals, couples and families.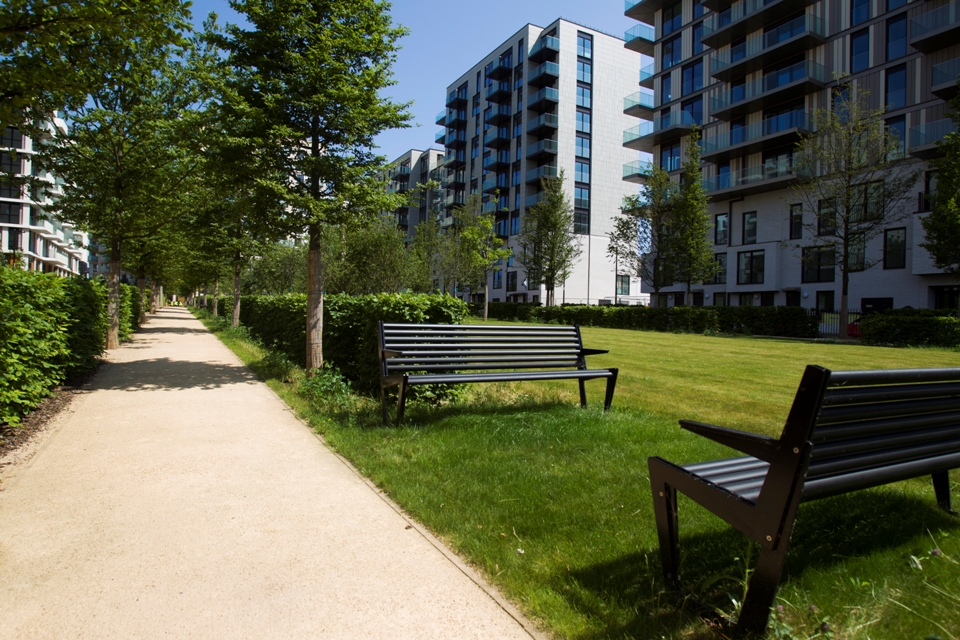 Get Living London will be offering 1,439 homes for private rent. Supported by the Mayor of London, Get Living London aims to make renting a better experience by responding to the acute need for new homes in central London and setting a high quality standard for the capital's residential market.
Triathlon Homes will also be offering 1,379 homes including 356 homes for rent with a 20% discount on market rate, 675 social rent homes and another 348 through shared ownership. The homes range in size from one to four bedrooms and offer purchase and rental options at below market rates for eligible applicants on a range of incomes.
Mike Cornelius, ODA Director of Village and Commercial, said: "We're making great progress transforming East Village into new homes of exceptional quality. This is the last piece of the jigsaw for the ODA. We built the Olympic Park on time and under budget and we are now committed to leaving lasting legacy from the Olympic Village – with East Village becoming the heart of a new exciting community here in East London."
Derek Gorman, Chief Executive of Get Living London, commented: "As we progress to the first homes nearing completion, East Village is taking shape as London's first Olympic legacy neighbourhood and one of London's newest and best connected areas. With our first new residents set to move in later this summer, Get Living London is looking forward to introducing them to new standards of renting for London, in a vibrant new neighbourhood that blends the best of city living with attractive green space."
Geoff Pearce, Director of Triathlon Homes, said: "The on-going works show progress towards realising the 2012 Games housing legacy. The modern and stylish kitchens complement the high quality homes which also benefit from excellent transport links and community facilities. Very soon residents will be calling East Village home, transforming this part of London into an exciting new neighbourhood."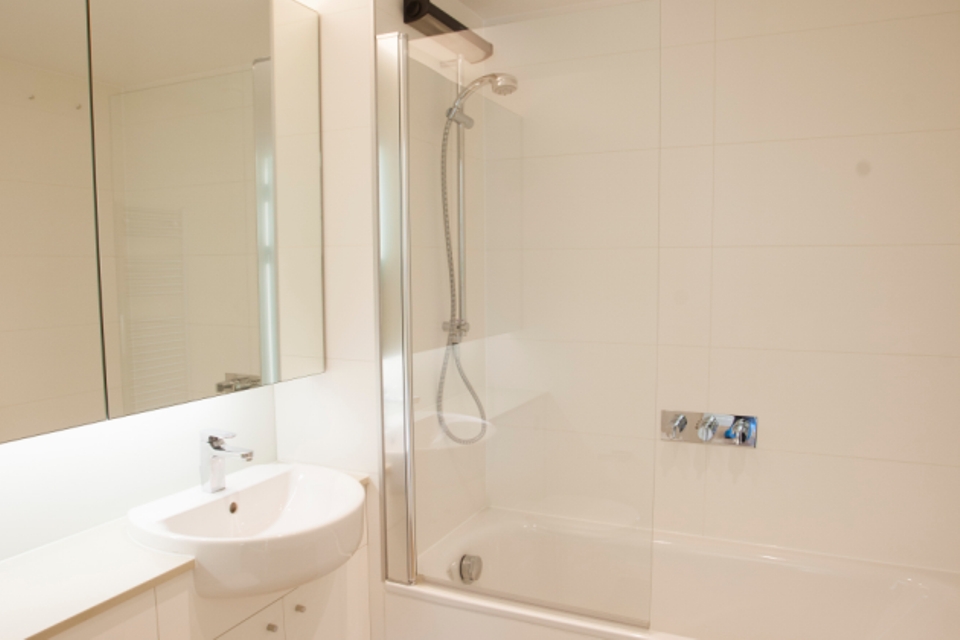 Published 24 July 2013