World news story
Supporting probation service in Macedonia
British Embassy supports Macedonia in the first phase to establish a probation service.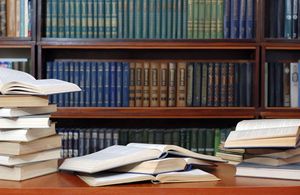 On 18 April in Skopje the new strategy on establishing a probation service in Macedonia was presented. The strategy comes as a result of British project support to help Macedonia in prison and judicial reforms.
Experts Steve Pitts and Andy Stelman, representatives of the National Offenders Management Service from the UK Ministry of Justice, presented British experience and best practice from the probation service in the UK.
Our Ambassador Christopher Yvon shared the opening panel with the Director of the Sanctions Directorate Lidija Gavrilovska. Speaking to the attendees, Ambassador Yvon said:
The UK has been a strong and longstanding supporter to Macedonia and we are pleased to be able to support the process of establishing a probation service. The introduction of probation will help at a regional level, in terms of EU integration. It will bring national benefits, through reduced costs and greater efficiency. At community level it will increase safety and reduce reoffending. At an individual level it will aid individuals to reintegrate into society. I would like to thank the British and Macedonian experts for their contribution and for their enthusiasm in taking this initiative forward.
The project supports the Sanctions Directorate in its plans to introduce a probation service in Macedonia. The project has been running from July 2011 to April 2013 with the support of the British Embassy funds through the programmes of the Foreign & Commonwealth Office.
Published 19 April 2013