Support for eco innovators
£35m for Energy Entrepreneurs Fund £3m for heat storage innovation Online funding navigator launched Detail of…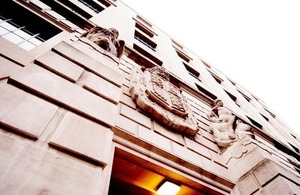 £35m for Energy Entrepreneurs Fund

£3m for heat storage innovation
Online funding navigator launched
Detail of support to help SMEs come up with the low carbon ideas of the future was announced today by Edward Davey.
Just prior to hosting the first of two days of international talks on clean energy in London, the Energy and Climate Change Secretary said:
"Part of the way that we're going to tackle climate change and get clean energy is through innovation, particularly with SMEs.
"We're allocating a fund of thirty-five million pounds which will help innovators and entrepreneurs develop and demonstrate low carbon technologies.
"The first wave is going to be in energy efficiency in buildings, things like advanced lighting, heat pumps, ventilation technologies and so on. This is a practical way that we can make sure we get to the low carbon economy."
Announced today:
The Energy Entrepreneurs Fund will have a budget of up to £35 million over the next 3 years and will provide financial support for SMEs to develop and demonstrate their ideas. They will be able to apply for up to £1m funding from government, and can then use that funding to leverage additional funds from private sector investors. They will also be able to get support from experts on how to bring their products to market. A panel of investors will provide advice to DECC on picking the companies to support. Of the £35 million, £20 million, from DECC's Buildings Innovation Programme, will initially support energy efficiency technologies, for example advanced lighting, heat pumps, ventilation technologies. Details of the application process will be available by the summer. £15 million will expand the call into power generation at a later stage.
DECC will also shortly launch a £3 million competition, in partnership with the Technology Strategy Board to assess the performance of advanced heat storage technologies suitable for integration with domestic heating systems. The aim of this scheme, which is part of DECC's Buildings Innovation Programme, is to assess the viability and benefits of novel compact heat storage materials which can be installed in homes to even out peak electricity demand from low carbon heat technologies such as heat pumps.
A new low carbon funding landscape navigator goes live tomorrow, helping providers of and applicants for low carbon funding link up much more easily. Available on the Low Carbon Funding Landscape Navigator website, the navigator has been developed by the Energy Generation & Supply Knowledge Transfer Network with support from DECC. Users can search for the latest funding opportunities in the low carbon area and get help in finding the right partners to build collaborations for specific calls. Both public or private funders can add and manage their own funding opportunities. The navigator is a resource for the entire low carbon energy RD&D community, increasing transparency and knowledge sharing throughout the sector. It will be particularly valuable to smaller technology companies who struggle to keep up to speed with the myriad of support mechanisms in the UK. By placing this information at the users' fingertips the navigator will reduce time wasted and opportunities missed.
---
Notes for Editors
The funds allocated today are part of the overall £200 million announced for DECC's innovation support in the Spending Review 2010. Previous related announcements include the allocation of £35m to a Buildings Innovation Programme. A detailed breakdown of all allocations to date is available on the DECC website.
The UK is hosting the third Clean Energy Ministerial (CEM3) at Lancaster House in London on 25-26 April 2012. CEM3 is an international conference aimed at accelerating the transition to clean energy technologies.
The talks are being co-chaired by UK Energy Secretary Edward Davey and US Energy Secretary Steven Chu.
The 11 main themes covered at the CEM3 will include: energy efficiency, appliances, buildings/industry, electric vehicles, bioenergy, carbon capture and storage, hydropower, solar, wind, energy access and smart grids. There is a special emphasis on clean energy entrepreneurs and encouraging women to enter the sector.
Energy Ministers from 23 countries will attend: Australia, Brazil, Canada, China, Denmark, European Commission, Finland, France, Germany, India, Indonesia, Italy, Japan, Korea, Mexico, Norway, Russia, South Africa, Spain, Sweden, United Arab Emirates, United Kingdom, United States.
Published 25 April 2012