News story
Superfast comes to Scotland
More than 719,000 homes and businesses can benefit from superfast broadband as rollout continues with more towns and cities getting connected.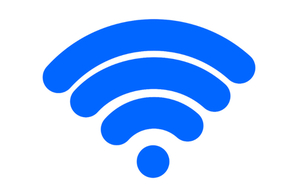 Homes and businesses across Scotland are being encouraged to go superfast and sign up for faster internet speeds. This comes as part of a UK-wide campaign to raise awareness of the benefits superfast broadband can bring to consumers and the economy.
£1.7 billion is being invested in the UK's digital infrastructure so that by 2017, 95 per cent of homes and businesses across the UK will have access to superfast broadband.
In Scotland, the UK Government is investing more than £120 million into the Digital Scotland Superfast Broadband programme. More than 719,000 homes and businesses in Scotland have access to superfast speeds, from the networks funded by commercial providers and the public sector.
Scottish Secretary Alistair Carmichael said:
Whether you live in one of our major cities or in one of our most remote communities, the UK Government is putting significant resources into ensuring Scotland is at the heart of the UK's digital landscape.

From banking to government services in everyday life we are using more services online, During the festive period, people across the length and breadth of the country will be shopping online for bargains, or streaming films and music with their friends and family.

Now is the time for homes and businesses across Scotland to see whether they can benefit from superfast broadband and join the thousands who are already reaping the rewards. I'd encourage everyone to visit www.gov.uk/gosuperfast or contact their internet service provider to see if superfast has arrived in their area.
The national awareness campaign includes a TV advert which draws attention to many of the UK's successes within sport, literature and technology.
Highlights of the Digital Scotland Broadband programme include:
Connecting Auchterarder and surrounding areas of Perth and Kinross, ahead of September's Ryder Cup.
Installing 250 miles of subsea cable across 20 seabed crossings - a huge step towards delivering access to much of the Highlands and Islands
Scottish Borders – more than 12,600 premises can access superfast broadband
Moray – around 15,500 premises across twelve locations in the area have access to superfast speeds
St Andrews – hundreds of businesses in around the can benefit from superfast broadband
Eastriggs, Dumfries & Galloway town – more than 4,800 homes and businesses now have access
South Ayrshire – plans on track for a further 5,600 premises set to benefit by Spring 2015
Ed Vaizey, Minister for the Digital Economy, said:
Investing in superfast broadband is a key part of the UK Government's plan to bring world class connectivity to our homes and businesses.

We are making great progress in Scotland and the rest of the UK with our broadband rollout and want more people to be aware of the benefits it can bring. With superfast broadband people can shop online, make video calls, complete homework online or work from home, and stream music at higher speeds – all at the same time.
Published 18 December 2014