Press release
Students to get lessons in intellectual property as new website for schools and colleges launched
A new website has been launched giving schools and colleges access to teaching resources to help students learn about intellectual property.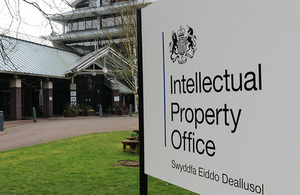 A new website has been launched today (2 November 2015) giving schools and colleges free access to teaching resources to help students learn about intellectual property (IP).
Developed by the UK Intellectual Property Office (IPO) and funded by the Office for Harmonization in the Internal Market (OHIM), crackingideas.com will offer free teacher resources, advice and guidance on IP.
From downloading music to quoting academic essays, it's important that young people and teachers develop an understanding of IP.
Crackingideas.com offers a range of popular IPO education resources including: Wallace and Gromit's Cracking Ideas and Karaoke Shower plus news and competitions from organisations including UK Music, The Industry Trust for IP Awareness and the Authors' Licensing and Collecting Society.
The site will also provide access to a discussion group allowing teachers to share ideas, and debate IP and copyright issues.
Baroness Neville-Rolfe, Minister for Intellectual Property said:
It's important for tech-savvy young people to learn about the principles of intellectual property. The UK creative sector is worth over £76 billion, which makes education even more important.

Providing access to relevant, curriculum linked education resources is a huge step towards creating an IP literate generation to help us secure the UK's continued global competitiveness.
The President of OHIM, António Campinos, said:
Getting young people to 'buy-in' to IP is vital for their own futures. It prepares them to contribute to the ideas economy, and helps them to benefit from the jobs and growth generated by innovation.
Liz Bales, CEO, Industry Trust said:
IP education in schools is crucial in empowering the next generation to make positive choices when they access entertainment content. It essentially creates a more engaged and aware future generation of consumers, which is vital to the longevity of the British entertainment industry.

Educating children to understand the correct usage of copyright material and the issues and impacts of copyright infringement increases their appreciation of the content they love and aids them in relating this to the value of the creative industries.
Notes to Editors
The website provides education resources and teaching lessons for intellectual property.

Crackingideas.com has been part funded by the Office for Harmonisation in International Markets (OHIM), the EU´s intellectual property agency, registering Community trade marks and registered Community designs with responsibility for the EU Observatory on Infringements of Intellectual Property Rights, which works to support the protection and enforcement of IP rights.

Partners include: Industry Trust for Intellectual Property Awareness, UK Music, Authors Licensing and Collecting Society, Alliance for IP, BPI, British Video Association, Society of Authors and the Publishers Association.

The Intellectual Property Office (IPO) is located within the Department for Business, Innovation and Skills (BIS) and is responsible for the national framework of intellectual property rights, comprising patents, designs, trade marks and copyright.

The IPO's role is to help manage an intellectual property system that:

encourages innovation and creativity
balances the needs of consumers and users
promotes strong and competitive markets and is the foundation of the knowledge-based economy

The IPO operates in a national and an international environment and its work is governed by national and international law, including various international treaties relating to intellectual property to which the United Kingdom is a party.
Published 2 November 2015