World news story
Strong UK presence at Singapore Airshow 2016
Top UK Transport, Defence and Air Force officials to visit Singapore Airshow.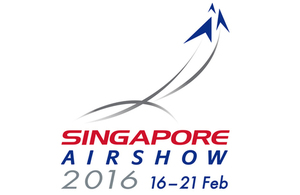 The British High Commission is pleased to announce that the RT Hon Lord Ahmad of Wimbledon, Minister for Transport; the RT Hon Philip Dunne MP, Minister of State for Defence Procurement; and Air Chief Marshal Sir Andrew Pulford, Chief of the Air Staff of the Royal Air Force will visit Singapore from 14 February 2016.
During their visit, the two UK Ministers and the Chief of the Air Staff are scheduled to have packed programmes that include participation at the Singapore Airshow Aviation Leadership Summit as well as meetings with Singapore and regional counterparts.
Speaking in advance of the visit, Scott Wightman, the British High Commissioner to Singapore, said:
I am delighted that Lord Ahmad our Minister for Transport; Minister Dunne from Ministry of Defence and Air Chief Marshall Pulford are in Singapore for the Airshow. Their participation underscores the integrated and multilayered approach the UK government takes in nurturing and maintaining the close and deep relationship we share with Singapore.

The Singapore Airshow is an excellent platform to showcase Britain's world class aerospace industry, second only to the US for both civilian and military aviation. Over 30 UK-based companies are taking part in the Airshow. This high-level participation demonstrates the UK's enduring commitment to key regional defence arrangements such as the Five Power Defence Arrangements, as well as our participation in the new regional Humanitarian Assistance and Disaster Relief Centre at Changi.
Follow Us on Social Media:
Follow the British High Commissioner to Singapore on Twitter @HCScottinSG
Follow the British High Commission Singapore on Twitter @UKinSingapore
Follow the British High Commission Singapore on Facebook
Follow the British High Commission Singapore on Instagram
Published 13 February 2016