"Stop blocking the Scottish people from having their say" - David Mundell
Scotland Office Minister says the timetable published yesterday could give people a say on independence next September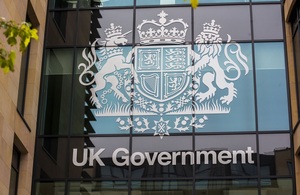 The Scottish people should be allowed to sit in the referendum driving seat next year, Scotland Office Minister David Mundell said today.
Following the publication yesterday by the Government of a proper timetable to have the independence referendum next September, Mr Mundell said it was disappointing that the Scottish Government was blocking the chance for the Scottish people to have their say.
David Mundell said:
"There is no reason why the Scottish people should have to wait nearly three years to have their say in an independence referendum. We have produced a timetable that shows how you can give people their say on independence next September. No corners are cut and all processes are properly followed. But instead of working with us to put the Scottish public firmly in the referendum driving seat, the Scottish Government have resorted to insults and mistakes. This is a very poor show and people will be mystified.
"The Scottish Government claim the 2013 proposal is a 'silly  distraction'  and  'full of holes' but they don't say why and they don't say what. People want action not insults.
"The only point of substance raised by the Scottish Government is also wrong. The Electoral Commission ask for ten weeks to review the question - not test the ballot paper. They review the question while the Bill is going through Parliament, so it does not need to add an extra ten weeks to the schedule. If the ballot paper needs to be tested it can happen at the same time or even sooner. The Scottish Government need to get on top of this sort of detail very quickly rather than trying to shout down those who hold a different view from them.
"It wasn't so long ago that the Scottish Government were very enthusiastic about holding an independence referendum. There has definitely been a change in the tune coming out of St Andrew's House.  In 2009, they wanted to hold the referendum in 2010. In 2010, they wanted to hold it 'as soon as possible'. Now they want to wait for a few years to ensure 'the fullest possible debate'.  This is their fourth consultation on this subject and their third draft Bill. How much fuller can the debate be?
"Politicians and Parliaments are always having their say. It is time for the people of Scotland to decide whether Scotland should separate from the rest of the UK."
Published 23 February 2012