Press release
Statement on IPP prisoners from Parole Board Chairman
Professor Nick Hardwick, Chair of the Parole Board, spoke today about the need to deal with the c4000 prisoners given Indeterminate Sentences of Imprisonment for Public Protection (IPP Prisoners) who remain in prison although the sentence was abolished in 2012.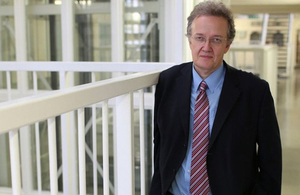 The IPP prisoners must serve a tariff, the period of imprisonment set by the sentencing judge as the punishment part of the sentence, but can only then be released if the Parole Board is satisfied it is no longer necessary for the protection of the public that they remain in custody. In effect that means they can only be released when they can prove they are no longer a risk rather than the Parole Board having to prove that they are a risk.
Concerns that IPP sentences were being used more extensively than intended led to its abolition in 2012 but this was not applied retrospectively to those already serving an IPP sentence. About 4,000 of these prisoners remain in custody today.
The previous Justice Secretary asked me to examine ways in which more of these prisoners could be quickly and safely released. I have not yet had an opportunity to discuss options with his successor and look forward to doing so.
Any changes need to be made carefully. Some IPP prisoners are clearly high risk and likely to remain so for a long time. Prisoners who present a very real risk to the public should not be released. Others present a very low level of risk and should be able to be released as quickly as their cases can be heard under the current arrangements. There is a middle group that it might be possible to release if effective arrangements are made to reduce their risk and manage them in the community.
The Parole Board can make progress on this issue without intervention by government by reducing delays in holding hearings and by working closely with the prison and probation services to ensure arrangements for preparing and managing the release of prisoners is improved.
We think that in this way we could reduce the number of IPP prisoners in prison to about 1,500 by 2020.
If ministers want to go further and faster than this, that will require legislative or policy changes. Options might include:
Revising the risk test so that prisoners only continue to be detained if there is evidence they remain a danger to the public.
Introducing that measure just for 'short tariff' IPPs - those who received a tariff of two years or less but remain in prison long after their tariff has expired because they are unable to prove their risk has reduced.
Taking executive action to release IPP prisoners who have now served longer than the maximum current sentence for their offence.
All these options have advantages and disadvantages and there are variants of all of them. These are primarily matters for ministers and Parliament. It is important we proceed in a way that treats people fairly but maintains the confidence of the public that their safety and the concerns of victims will be carefully considered. It makes no sense to keep in custody prisoners who can be successfully managed in the community.
Published 26 July 2016