World news story
Statement from British Ambassador Ross Denny about the situation in Nicaragua
Statement from Ross Denny, British Ambassador to Costa Rica and Nicaragua, with regards to the situation in Nicaragua.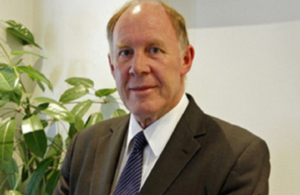 The United Kingdom remains deeply concerned about the situation in Nicaragua. We call on the authorities to put an end to the violence and exercise their responsibility to protect peaceful protesters. They should investigate and prosecute all those responsible for acts of repression and intimidation during the recent protests.

We urge the Government to uphold the right to freedom of expression and assembly and safeguard the human rights of all Nicaraguans. We welcome the Government's decision to work towards reforming the electoral system. We urge the authorities to resume inclusive dialogue in good faith and set the right conditions by restoring credibility and confidence in the process.
Published 5 June 2018