Statement following PILOT meeting, London
The government-oil and gas industry group met in London today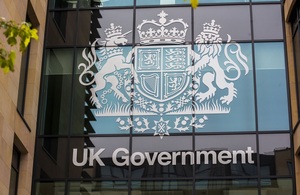 The Scottish Secretary Michael Moore has described the ad hoc meeting of PILOT in London today as "constructive and forward looking". 
Representatives of the UK's oil and gas industry met with the Scottish Secretary and Treasury Minister Justine Greening, and the meeting was chaired by the Energy and Climate Change Secretary Chris Huhne.
The meeting was held to discuss the function and impact of the fuel stabiliser policy announced in last week's budget.
Michael Moore said:
"The future of the oil and gas industry is important to Scotland and to the whole UK economy and we want to work with its representatives to ensure they have the stability and profitability that they need for the long term.
"Given that the oil and gas industry is expected to make unexpectedly large profits of around £24 billion this year, the government took the view that this could still be achieved after taxing part of that profit in order to fund a cut in duty at the pump for families and businesses.
"Today we listened carefully to the points made during the meeting and we have reaffirmed our commitment to work with the industry as a whole on the implementation of the fuel stabiliser and the price at which it operates."
Published 31 March 2011