Statement by the Secretary of State for Scotland on the Comprehensive Spending Review
Michael Moore, The Secretary of State for Scotland has issued a statement on the UK Government's Comprehensive Spending Review and what it means for Scotland.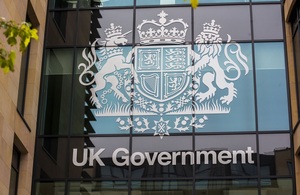 The Secretary of State for Scotland Michael Moore said:
"For Scotland, this is a fair deal in tough times.
"By 2015, the Scottish Government's budget will go down by 10.6% in total, significantly less than the Scottish Government's published forecast.
"Spending on frontline public services will be reduced by less than in England, Wales or Northern Ireland.
"There are no easy choices in the current economic climate.  Scotland will pay its fair share towards reducing the record peacetime deficit that we have inherited.
"If we don't address that £155 billion deficit now, Scots will end up paying longer and paying more.
"This spending review has put a premium on reform, fairness and growth.
"I hope that the Scottish Government will now do the same and publish its four year spending review.
"What we have laid out is the road to recovery, and that is the road that we will follow."
Published 20 October 2010