World news story
Statement by the British Ambassador
The British Ambassador Mr John Kittmer was on Crete on Thursday 25 July following the death of Tyrell Matthews-Burton in Malia.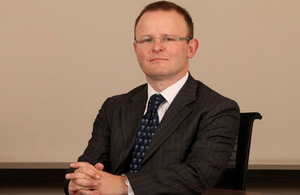 The British Ambassador said:
I came to Malia today to support my colleagues in the consulate, the local authorities and all of those involved in this incident.

I met the family of Tyrell Matthews-Burton and expressed to them my heartfelt condolences for the death of their son. The death of a young man in such circumstances is a great tragedy, which grieves us all.

A police investigation and the judicial process are underway. I cannot comment on the particular circumstances of the case. Speculation will not help.

Malia is a popular destination for many British tourists, particularly in the youth sector. The British Embassy, represented on Crete by an exceptional consular team, has good relations and works closely with all the local authorities in Malia and the tour operators. We co-operate very effectively together.
Earlier today, I had a constructive meeting with the Mayor and the Chief of Police. I am grateful to them for their support and I offered in exchange all the help at my disposal. Among other things, we discussed policing on the streets of Malia.

Two months ago, I launched in Malia our annual campaign, which is running in all the destinations of choice in the British youth market – i.e. Zakynthos, Crete, Corfu, Rhodes and Kos. Despite this tragic incident, the campaign message remains valid. We are saying to young tourists: you can have a good time and enjoy yourselves, while keeping safe and acting responsibly. All of us have to respect local laws and customs.

Last year, 715 incidents of various types were reported to our consulates in Greece, in comparison to the 2 million British tourists who came to Greece. Greece is a friendly, hospitable and safe country.

In conclusion, let me repeat my condolences for the death of Tyrell Matthews-Burton, stressing that we are continuing to provide consular assistance to the victim's family and to all of those involved.
Published 26 July 2013
Last updated 26 July 2013
+ show all updates
Added translation
First published.