World news story
Statement by Ambassador Nettleton on death of Hugo Chávez
British Ambassador Catherine Nettleton expressed the following on the passing of Venezuelan President Hugo Chávez,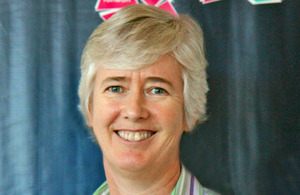 I was saddened to hear that President Hugo Chávez passed away on Tuesday 5 March, having led his country for over 14 years. On behalf of the British Embassy and the British Government, I would like to pass on our condolences to his family and to the people of Venezuela.

I was able to meet President Chávez during his time in office. He welcomed me to an event in Los Proceres, a site with great historical symbolism which celebrates the founders of the country and the role played in its independence by foreign supporters, including many British people. We also met at the departure ceremony for the Venezuelan Olympic team to the London Olympics. On both these occasions President Chávez warmly remembered his visits to the UK.

President Chávez was passionate about his country and his passing will be widely felt in Venezuela. We will continue to work with the Venezuelan government to build our cooperation in areas of mutual interest.
Published 5 March 2013