Press release
Sport Relief 2014 - message from Nick Clegg
The Deputy Prime Minister issued a statement of support to those taking part in Sport Relief 2014.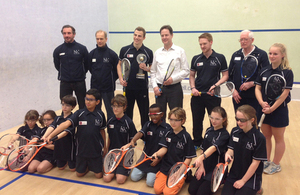 Nick Clegg said:
I want to wish everyone fundraising for Sport Relief the greatest success, this weekend.

There are some incredible sporting challenges taking place, with thousands of kilometres already run, cycled or swum. And, across Britain, millions of people of all ages and abilities are going that extra mile to help those who need it most.

As Sport Relief's Champions, they deserve all of the encouragement and support we can give them for this fantastic cause. So, if you're not already, please get involved in any way you can.
Published 21 March 2014