Press release
Social Security Advisory Committee announces membership changes
On 1 August 2016, the Social Security Advisory Committee welcomes 5 new members.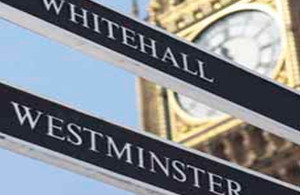 The Minister for Welfare Reform, Lord Freud, has confirmed 5 new appointments to the Social Security Advisory Committee (SSAC):
Carl Emmerson
Dominic Morris
Charlotte Pickles
Liz Sayce
Victoria Todd
Existing committee member, Chris Goulden, has also been appointed for a second term.
The appointments were made following open competition. The new members will start their 5-year terms on 1 August 2016.
Lord Freud said:
I am delighted to welcome the 5 new members to the Social Security Advisory Committee, and to welcome Chris Goulden back for a second term. They will bring a wealth of knowledge and experience which will enrich further the advice that the committee provides to the ministerial team at the Department for Work and Pensions (DWP).
Paul Gray, SSAC chair, said:
These appointments bring a wide-range of expertise and skills to the committee, and I am looking forward to working with them on a range of issues that affect some of the most vulnerable people in our society.

At the same time we are losing a number of valued and highly-respected colleagues as their terms expire. I would like to place on record my thanks to John Andrews, Adele Baumgardt, John Ditch, Matthew Oakley and Nicola Smith for their excellent contributions to our work over recent years.
About the committee
The Social Security Advisory Committee is an independent statutory body established in 1980. It provides advice to the Secretary of State on proposals for the amendment of secondary legislation and on general social security matters as required.
The Commissioner for Public Appointments regulates all appointments made by the Secretary of State to SSAC. All such appointments are made in accordance with the Code of Practice published by the commissioner. The code is based on 3 core principles – merit, openness and fairness.
SSAC members receive a daily fee of £256.80, for a time commitment of 2 to 3 days a month. The appointments are for a period of 5 years.
About the new members
Carl Emmerson
Carl is Deputy Director for Institute for Fiscal Studies.
Chris Goulden
Chris is Deputy Director of Policy and Research at the Joseph Rowntree Foundation, and existing member of the Social Security Advisory Committee.
Dominic Morris
Dominic is non-executive governor of a residential special school, Director of Coneygar Consulting Limited a company advising the Department for International Development (DFID), the Foreign and Commonwealth Office (FCO) and the Ministry of Defence (MOD) on reconstruction programmes in conflict zones.
Charlotte Pickles
Charlotte is Deputy Director and Head of Research at the Reform think tank.
Liz Sayce OBE
Liz is Chief Executive of Disability Rights UK.
Victoria Todd
Victoria is senior technical manager for the Low Incomes Tax Reform Group of the Chartered Institute of Taxation.
Contact the committee
Social Security Advisory Committee
5th Floor Caxton House
Tothill Street
London
SW1H 9NA
Published 28 July 2016