SMCPC research on attainment of disadvantaged children
Disadvantaged children who start out as high-attainers are overtaken by their better-off peers who were initially average-attainers.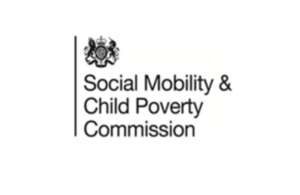 The Social Mobility and Child Poverty Commission's (SMCPC) today publishes new research by the Institute for Fiscal Studies (IFS) looking at the educational trajectories of disadvantaged children.
The research found that nearly 2,200 fewer poor children are attending elite universities than would be expected if they followed the same educational trajectory throughout secondary school as their better-off peers with similar levels of attainment at age 11. The research looks at the educational trajectories of low, average and high attaining children from disadvantaged background and compares them to their more advantaged peers. Overall the report finds that poor children are far less likely to become "high achievers" at any stage.
Only 9% of children from the most deprived families reach level 3 in reading and maths at age 7 (a measure of high achievement), compared to 27% of the least deprived children. By age 11, only 7% of pupils who claim free school meals throughout secondary school achieve level 5 in English and maths, compared to 19% of those not in this group.
It also suggests that the early promise shown by the brightest poor students can be lost as they progress through school, particularly between ages 11 and 16. It found that by the age of 16, children from the most disadvantaged families who were high-achieving at 11 are typically out performed by pupils from the best-off families who were average achievers at age 11.
Children from disadvantaged backgrounds who achieved level 5 in both English and maths at age 11 are far less likely than their more advantaged peers to progress to an elite university. Only 900 disadvantaged children out of the almost 8,000 who received these excellent results at age 11 make it to an elite university. An additional 2,160 would be expected to attend if they followed the same trajectory as the best off pupils with similar attainment at age 11. This would almost double the number of children from poor backgrounds at the top universities.
The research suggests that substantial numbers of poor children are falling behind the educational achievements that would be expected of them based on their early attainment. The period between ages 11 and 16 appears to be crucial in ensuring that high-attaining disadvantaged children fulfil their potential. Policy intervention needs to ensure that secondary schools provide pupils with the support and guidance they need to convert early attainment into continued academic success.
Rt. Hon. Alan Milburn, the Chair of the Commission, said:
This research shows that Britain is wasting young talent on an industrial scale. Each year, two thousand of the brightest poorest children who have done well at primary school, seem to lose direction in a secondary school maze and so miss out on a top university place.
The early promise of top-performing poorer children is being squandered. No doubt there are many reasons why that might be the case. But for secondary schools the research is a wake-up call for them to do more to realise the potential of each of these students.
It is vital that secondary schools focus harder on helping disadvantaged children convert high results at age 11 to excellent GCSE and A-level results in academic subjects and that all high-attainers are given appropriate advice, access to opportunities and support to progress to elite universities.
If Britain's sluggish rates of social mobility are to improve the poorest brightest children must be helped to navigate the secondary school maze.
DfE enquiries
Central newsdesk - for journalists 020 7783 8300
General enquiries - for members of the public 0370 000 2288
Published 30 June 2014