News story
Smart Energy GB Chair completes term
After two years at the helm of Smart Energy GB, Baroness McDonagh has completed her term as Chair of the organisation.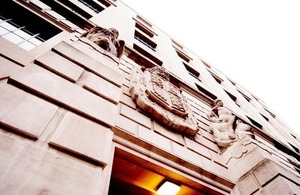 Baroness McDonagh was the inaugural Chair of Smart Energy GB and has helped to establish the organisation as the lead for the smart meters consumer campaign as well as raising awareness of smart meters.
Amber Rudd, Secretary of State for Energy and Climate Change said:
"I thank Baroness McDonagh for her service and contribution to Smart Energy GB, she's played an important role to build the organisation from its inception."
"I look forward to working closely with a new Chair on the delivery of this programme, which will bring the benefits of smart meters to British households and businesses".
Published 29 June 2015