Sleeper and Forth Bridge benefit from extra spending this year
The Supplementary Estimates for 2011-12 show Holyrood's capital spending increasing by £221m and resource spending by £140m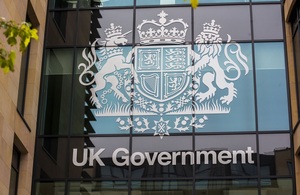 The Departmental Expenditure Limit (DEL) of the Scottish Government for the current financial year will be increased by more than £360m, Scottish Secretary Michael Moore announced today (Wednesday 8 February).
Publishing the Supplementary Estimates for 2011-12, Mr Moore said that Holyrood's capital spending would increase by £221m and resource spending by £140m.
Supplementary Estimates is the mechanism whereby the UK Parliament transfers money for the Scottish Parliament to spend on devolved matters. If the Scotland Bill, currently going through the UK Parliament, becomes law then, in future, Holyrood would raise around 35% of the money it spends.
Significant additional resources detailed in the statement today by the Scottish Secretary include:
£50m in pre-payments to help with the new Forth Bridge;

£50m for the Sleeper train service from Scotland to London;

almost £16m in lieu of Barnett consequentials to settle the dispute over Olympic spending.
The Scottish Secretary said:
"The Scottish Government is benefiting from significant extra resources that have been made available by us in the course of this financial year. Some of this comes from the Barnett formula but a lot is also invested directly in Scotland by the UK Government. The basic state pension increase will benefit 1 million Scottish pensioners. Scottish drivers are being helped by our decision to defer the 3p fuel duty increase planned for January. The Youth Contract will also see the UK Government fund help for young people in Scotland looking for work.
"The new Forth Bridge and the Sleeper service are vitally important transport links for Scotland. They are also prime examples of how Scotland's two governments can work together to better serve the people of Scotland.
"The Scottish Government is already using the new pre-payment mechanism to help finance £50m of work on the new Forth Bridge. We also want them to benefit from the Scotland Bill tax powers - worth £12bn when added to Holyrood's existing tax powers - allowing them to raise a third of their own budget. This will provide Holyrood with more financial powers than ever before while retaining the financial security that comes with being a strong part of the UK.  The Sterling currency, low interest rates and a AAA rating are all important to Scotland."
Published 8 February 2012