Singapore Commonwealth Fellowships in Innovation
Information on Singapore Commonwealth Fellowships in Innovation and how to apply.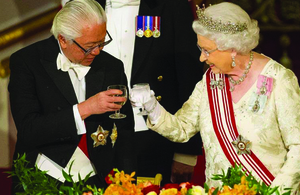 The Commonwealth of Nations is a voluntary association of independent countries spread over every continent and every ocean, containing some 30% of the world's population. Both the UK and Singapore are Commonwealth countries. Her Majesty Queen Elizabeth II is the Head of the Commonwealth.
In October 2014 President Tony Tan conducted the first State Visit to the UK by a Singaporean President. At the State Banquet in honour of President Tan at Buckingham Palace Her Majesty The Queen announced that the Royal Commonwealth Society of Singapore would be reformed, with an additional purpose beyond the promotion of the Commonwealth to foster and manage new Singapore Commonwealth Scholarships and Fellowships in Innovation for Singaporeans to study in the UK.
The Singapore Commonwealth Fellowships in Innovation support applicants to undertake a fixed term placement in the UK at a university, in a business or in another body to study an area of innovation of relevance to the UK and Singapore. Applicants must find and arrange the placements themselves, with the full agreement and invitation of the organisation that will host them. The placement should not simply be an internship or work shadow opportunity but include an aspect of research or development in an innovation related area.
Please read the Guide for Applicants and the application form below if you are interested in applying, they explain who can apply and how to apply. The deadline for applications is 30 June 2016.
Published 8 March 2016