World news story
Shorter praises Lebanese security forces, welcomes preparations for upcoming elections
British Ambassador Hugo Shorter met with Prime Minister Saad Hariri this afternoon.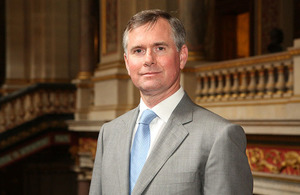 Following his meeting Ambassador Shorter said:
I was pleased to meet with the Prime Minister and discuss how we can further deepen the partnership between the UK and Lebanon. I was able to offer the Prime Minister in person my congratulations on the Lebanese Army's Fajr el Jouroud operation, as well as my condolences for those who gave their lives during this operation and who were captured in 2014.

I particularly took the chance to praise the Lebanese security forces for the superb job they have done keeping Lebanon safe. We regularly discuss security matters with our Lebanese counterparts and will continue to do so.

Finally, I would like to take this opportunity to welcome that preparations for the upcoming parliamentary elections are underway, particularly the appointment of the Supervisory Commission. Holding parliamentary elections will be a key moment to reaffirm Lebanon's status as a democracy.
Published 19 September 2017