World news story
Ambassador Shorter meets Prime Minister Tammam Salam
The UK remains committed to Lebanon's stability, security and prosperity. Our efforts with our Lebanese partners continue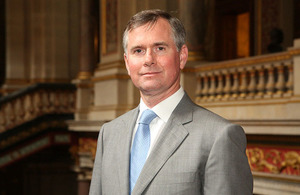 Following his meeting with Prime Minister Tammam Salam, British ambassador Hugo Shorter said:
I have just met with Prime Minister Salam to brief him on the consequences of last week's referendum in the UK, and to discuss current events.

Although leaving the EU is a fundamental change for the UK, all other fundamentals remain in place. By everybody's figures, the UK is one of the world's top half dozen economies. We remain one of five permanent members of the UN Security Council, and a member of the G7, G20 and NATO. We are the only country in all three of these groups which spends 2% of its GDP on defence and 0.7% on development assistance.

I assured Prime Minister Salam that the UK remains committed to Lebanon's stability, security and prosperity. Our efforts with our Lebanese partners continue – with the Lebanese Armed Forces, the Internal Security Forces, the Ministry of Education, the Central Bank, and many others. We stand by Lebanon's side in confronting the scourge of terrorism, defending its borders, promoting jobs and livelihoods, expanding access to education and managing the impact of the Syrian civil war.

We also discussed the security situation in Lebanon. I . I offered my condolences to the PM and utterly condemned the horrific attacks in the village of Al Qaa. I want to express my admiration for the army and the security and emergency services which are doing such a fine job – at a hugely challenging time – protecting Lebanon. In responding to such despicable attacks, we must not give into what the terrorists are trying to achieve: spreading hatred. We must protect at all costs peaceful co-existence between people of different faiths.

In their response, I wish political leaders and local communities both courage and moderation in defending Lebanon. That means displaying those Lebanese qualities of co-existence and tolerance which have made Lebanon a model in this region.

Unity is the strongest response to those who seek to divide Lebanon.