Secretary of State welcomes increased Crown Estate investment
The Secretary of State for Scotland Michael Moore welcomed the news that the Crown Estate has increased its capital investment in Scotland over…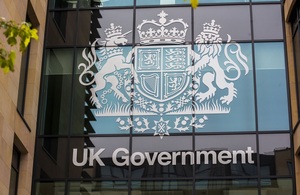 The Secretary of State for Scotland Michael Moore welcomed the news that the Crown Estate has increased its capital investment in Scotland over the past year. The news came as the Crown Estate published it's annual report for Scotland.
The Minister said:
"As the Secretary of State, I am aware of my role in keeping the Crown Estate focused on its interests and am working to make it more accountable and responsive to Scotland's needs.
"The Crown Estate's significant growth in capital investment despite a fall in the Scottish surplus shows the long-term economic value it creates in Scotland. It's a relevant fact that the Crown Estate currently invests more in Scotland than is raised here, which shows the benefits of having access to a UK-wide portfolio.
"The marine estate's value increased by almost half this year and the UK Government has recently taken action to ensure local communities will benefit directly from marine estate revenues through the Coastal Communities Fund.
"The UK Government is examining the document delivered by the Scottish Government on the issue at present and will respond in due course."
Published 29 July 2011