Secretary of State welcomes China's Vice Premier Li Keqiang to Scotland
Michael Moore was at Edinburgh Airport this morning to welcome the Chinese Vice Premier Li Keqiang at the beginning of his four-day to the United…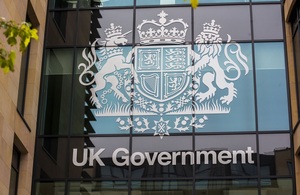 Michael Moore was at Edinburgh Airport this morning to welcome the Chinese Vice Premier Li Keqiang at the beginning of his four-day to the United Kingdom.
The Secretary of State held a formal meeting with the Vice Premier in Edinburgh to discuss a range of issues, including the future of trade and further social and cultural links between the United Kingdom, including Scotland, and China.
The Vice Premier will meet the Prime Minister, Deputy Prime Minister and Chancellor as well as other UK Ministers during his visit. He will also meet the First Minister in Edinburgh today.
Following the private meeting, the Secretary of State said:
"I had a very constructive meeting with Vice Premier Li Keqiang this afternoon  which will build on the existing relationship between our countries.
"China and the UK are key partners in growth for the future. There are a huge number of economic opportunities which exist between China and Scotland and I am keen to see us take advantage of our excellent trading links and create new routes to market in the near future.
"I told the Vice Premier we had already achieved much together, including the protection of Scotch whisky in the Chinese market, and that we had many areas of common interest such as the future of renewable energy and links between our respective financial, education and tourism sectors, as part of the comprehensive strategic partnership between our countries.
"His visit here is a significant sign that Scotland is a key part of the United Kingdom's relationship with the rest of the world. I warmly welcome the Vice Premier and the Chinese delegation to Scotland and the rest of the United Kingdom."
Published 9 January 2011