Secretary of State visits Aberdeen and Grampian
Michael Moore met businesses and addressed the local Chamber of Commerce in Aberdeen.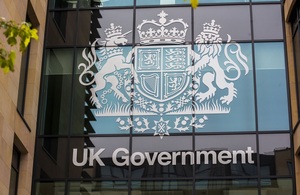 The North-east of Scotland has an important role to play in the recovery of Scotland's economy, Michael Moore told the Aberdeen and Grampian Chamber of Commerce yesterday.
The Minister took the opportunity to hear the concerns of the business community following a visit to a local business.
He said: "I was glad to have the chance to visit the North-east of Scotland and speak to businesses and members of the Chamber to hear not only their concerns but also their successes.
"As well as addressing the Chamber, I also had the chance to visit the family-run food business Macphie of Glenbervie to hear first-hand from one important sector in this area.
"The region is at the heart of Scotland's economy and will play a key part in our recovery. It is clear the private sector, including the ever-important oil and gas industry, is going to lead the way in creating the growth this government has set as its priority.
"We will work to provide a business environment which allows that to happen and creates the jobs and prosperity we need to get back to economic health."
Published 6 January 2011