Secretary of State to support Scotland's cities
Minister joins discussions on the continuing importance of Scotland's cities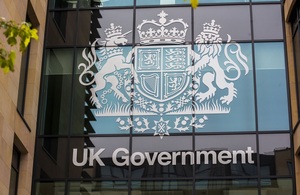 At a meeting with city representatives today (17 October), the Secretary of State for Scotland Michael Moore will pledge to work with Scotland's six cities on a wide range of issues that are vital for the prosperity of Scotland as a whole.
Discussions will take place on the major UK-wide issues of connectivity, high speed rail and youth unemployment - all major areas where Scotland's cities and UK government can work in partnership to make a positive impact.
The meeting follows the launch on 12 October of the Cushman and Wakefield European Cities Monitor, placing Glasgow and Edinburgh in 30th and 31st place respectively. SCDI wish to see Scotland's cities entering the European elite.
The Secretary of State for Scotland said:
"I welcome Scotland's six cities' coordinated approach. Our cities are unique yet share a common vision and I look forward to working together with them as they work towards fulfilling their full potential as the drivers of Scotland's economic growth."
SCDI Chief Executive, Dr Lesley Sawers said:
"Scotland's cities are central to our economic recovery and key drivers for growth. We are pleased the Secretary of State is adding his resources and influence to support the vision of Scotland's cities.
"We recognise that this agenda will support all of Scotland's communities, not just our urban areas, and look forward to realising the wider benefits for the whole country."
Published 17 October 2011