Secretary of State thanks Scotland for Olympic Torch support
The Secretary of State for Scotland today thanked people from all corners of Scotland for their fantastic support for the Torch Relay. His message…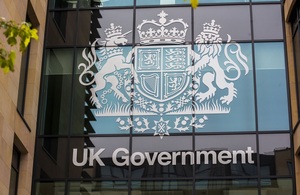 The Secretary of State for Scotland today thanked people from all corners of Scotland for their fantastic support for the Torch Relay. His message came as the Olympic Torch left Scotland after an eight day tour to continue its journey to London. It will make a further brief visit to Scotland on 21 June.
 
Michael Moore said:
 
"The Torch's journey has touched the people of Scotland and given us an opportunity to showcase everything Scotland has to offer. I would like to thank everyone involved for making this such a successful event - particularly the torchbearers and the Scottish public.  It shows beyond any doubt that Scotland is fully behind London 2012 and the spirit of the Games.
 
"It has been a fantastic success and privilege for us to have the Torch in Scotland.  It has been on an amazing journey to all corners of our country and thousands of people have turned out to see it.  The relay has firmly put Scotland on the map as one of the most beautiful places to visit in the world.  
 
"The Torch has also fired people's enthusiasm for the Games. I know that Scottish people are now doubly looking forward to supporting the athletes during the Olympics."
 
The Olympic Torch started its journey on the 7 June and spent eight days in Scotland starting in Stranraer.  It has travelled through the Highlands and islands taking in a number of iconic monuments and locations.  It has passed the Robert Burns museum, across the Forth Rail Bridge, Loch Ness and been as far North as Lerwick in the Shetland Islands. 
 
Rt. Hon. Danny Alexander MP, the Chief Secretary to the Treasury continued:  
 
"The Olympic Torch symbolises the spirit of the games and it has been fantastic to have it in Scotland.  The relay has given us an opportunity to showcase our history, heritage, cities, towns, islands and glens to a global audience showing why Scotland continues to be one of the world favourite destinations.  
 
"I enjoyed the celebration with local people at Drumnadrochit and Inverness as we followed the convoy down the shores of Loch Ness.  We can now pass the baton across the border as the countdown to the Olympics continues."
 
During its eight day tour of Scotland the Torch was carried by over 700 Torchbearers through more than 120 towns and over 400,000 people turned out to see it.
The Olympics will leave a lasting legacy across the UK and in Scotland.  More than 100 Scottish companies have secured tens of millions of pounds of contracts and 25 have been directly involved in building the park, including supplying utilities for the Olympic Stadium, helping to build the Basketball Arena and providing aggregate for the Aquatics Centre. Many more Scottish firms have picked up other Olympic-related contracts - from producing official Games merchandise to providing temporary power across many of the Games venues. 
Published 14 June 2012