Secretary of State reacts to the publication of the Scotland Bill Committee report
Commenting on the publication of the Scottish Parliament's Scotland Bill Committee report this morning, the Secretary of State Michael Moore…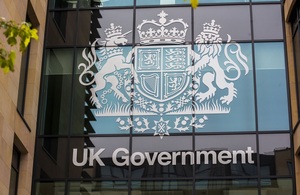 Commenting on the publication of the Scottish Parliament's Scotland Bill Committee report this morning, the Secretary of State Michael Moore said:
"I thank the Committee for their report - they have held many evidence sessions and heard from lots of people from across Scotland, as well as the UK and Scottish Governments. 
"The report introduces new issues which are being presented for the first time as potential amendments to the Scotland Bill and for which we have not seen or been given supporting evidence. It is evident that not even the committee has been able to reach consensus on them. The impact these new measures would have on Scotland is not clear.
"I will consider the Committee's report carefully and will pay particular attention to the comments made about the measures that are actually at the heart of the Bill.
"I remain hopeful that, when the Scotland Bill is considered by the Parliament as a whole, MSPs will continue to support the largest transfer of financial powers from London to Scotland since the creation of the UK. "
 
You can read Volume 1 of the Report here and Volume 2 and the minority report here.
Published 15 December 2011