Secretary of State joins Vatican delegation
Michael Moore will join a delegation of UK Government on an official visit to the Holy See on on 14-15 February 2012.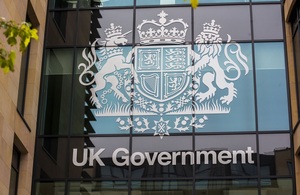 The visit will be led by the Rt Hon Baroness Warsi, Cabinet Minister without Portfolio, representing the Prime Minister and marks the 30th anniversary of the establishment of full diplomatic relations between the United Kingdom and the Holy See in 1982, and follows the successful visit by his Holiness Pope Benedict XVI to the United Kingdom in September 2010.
The following Ministers will also join the delegation:
* The Rt Hon Jeremy Hunt MP, Secretary of State for Culture, Olympics, Media and Sport
* The Rt Hon Owen Paterson MP, Secretary of State for Northern Ireland
* The Rt Hon Alan Duncan MP, Minister of State for International Development
* Mr Greg Barker MP, Minister of State, Department for Energy and Climate Change
* The Rt Hon the Lord Howell of Guildford, Minister of State, Foreign and Commonwealth Office
Michael Moore said:
"This visit will help cement relations between the UK and the Vatican and help us make new ground on the many common challenges we face - from climate change, international aid or human rights. I hope this will help build on the successful Papal visit in 2010 and marks three decades of UK and Holy See relations at ambassador level."
The Ministerial delegation will be accompanied by The Most Reverend Vincent Nichols, Archbishop of Westminster.
During the visit, Baroness Warsi will deliver an address to the staff and students of the Pontifical Ecclesiastical Academy, together with other invited guests, at the St Pio X Hall, on the subject of the place of religion in modern political discourse.
The Ministerial delegation will meet Holy See officials at the Vatican, to discuss a range of issues of mutual interest including inter-faith dialogue, human rights, environment and climate change, and international development.
The Ministerial delegation will be received by His Holiness Pope Benedict XVI following the General Audience in the Paolo VI Audience Hall on Wednesday 15 February.
Published 13 February 2011