Secretary of State hails successful Shetland visit
The Minister met a number of businesses on an official visit.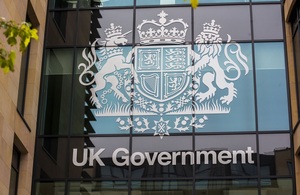 A recent visit to Shetland gave a strong insight into the variety of the island's economic life , the Secretary of State for Scotland Michael Moore said today.
The Minister went to Shetland on Thursday 21 July where he met a range of businesses and took part in a number of visits.
Along with the local MP and MSP, he met some of the senior management of Total to hear about the Laggan Tormore development and the gas processing plant at Sullom Voe. They also discussed recent taxation changes and energy prices.
Mr Moore then met school pupils at the Shetland Island Council offices and presented the Anderson High winners of the Petrochallenge, a competition based on exploring for petroleum and getting the best return on investment, with their certificates. He then had a discussion with pupils from the Brae school debating team and answered questions on topical issues such as the proposed independence referendum.
A meeting with ZE1 Global - a group of local businesses working together as a company supplying project management, engineering and fabrication services to the global energy industry - saw the Secretary of State chair a lively discussion between the companies and senior managers from Total and Petrofac.
Finally, the Minister attended the opening ceremony of the Tall Ships Race and a reception hosted by Total on the Norwegian ship Christian Radich to celebrate the Laggan Tormore Development.
Moore said:
"A visit to Shetland is always worthwhile and I had productive meetings with local representatives and companies. I hear a number of well-argued points of view which I will share with my colleagues in the UK Government.
"One thing that struck me was the range of activity taking place across the islands, from the major developments taking place in the oil and gas sector to the education of the next generation in the importance of the sector.
"The question and answer session with the Shetland schoolchildren certainly showed there is no shortage of incisive thought and difficult questioning from young Shetlanders.
"Seeing the tall ships in Lerwick was a fantastic experience and showed why Shetland is renowned for its hospitality as is played host to crews from across the world - as well as providing a warm welcome for a UK Government Minister. I hope to be back there before long."
Published 21 July 2011