Secretary of State for Scotland welcomes Diageo investment
Minister welcomes firm's £1 billion expansion plans for distilleries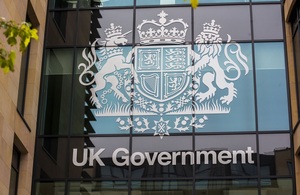 Commenting on the news Diageo plans to invest £1 billion in whisky production across Scotland, including major expansion across its distilleries and warehousing, the Secretary of State for Scotland said it was a "huge boost for the industry".
Michael Moore said:
"This investment is a sign of the commercial success of the whisky industry and I welcome the fact it will create hundreds of jobs in Scotland.
"The rise in global demand for our national drink is a result of the sector's quality and expertise in finding new markets and this investment will ensure whisky continues to make a significant contribution to the Scottish economy and employment.
"The UK Government has played a key role in supporting the industry, from working to provide geographical indication protection for the product in countries around the world to providing the support of 2,500 UKTI staff and advisers in countries around the world. The UK's network of trade contracts across the world is invaluable to the whisky industry and we shall continue to give them the support it needs to continue its remarkable success."
There are over 150 UKTI overseas offices in 100 markets around the world, covering 98 % of world GDP. UKTI has 2,500 staff and advisers, including those in embassies, high commissions, consulates and trade offices around the world.
The UK Government's Food and Drink Export Action Plan also sets out targeted actions to help exporters use the UK's influence around the world.
Published 6 June 2012