Secretary of State for Scotland welcomes 39 Engineer Regiment to Kinloss
News that 930 service personnel and their families are to move to Kinloss next summer is "excellent news for Moray"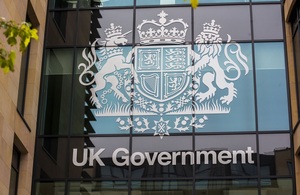 Michael Moore today welcomed the news that 39 Engineer Regiment will move to Kinloss next summer.  This move will bring 930 service personnel and their families to Moray, as the RAF continue their drawdown at the site.  He said:
"Today's announcement is excellent news for Moray, bringing a large, highly-skilled unit to the area.  We have listened carefully to the community's concerns about the impact of a gap between the drawdown of the RAF from the base and arrival of the Army. 
"This move will take place a great deal earlier than expected.  This is a demonstration of our good faith and commitment to ensure that changes in Moray - and throughout Scotland - take place with the minimum of disruption. 
"I pay tribute to the RAF, Army and Defence Infrastructure Organisation who are working enormously hard to implement moves smoothly.  The Armed Forces have a great deal of experience of these sorts of moves and I know that they will carry them out with the utmost professionalism. 
"I am confident that this expertise combined with the strong working relationships with communities in Scotland mean that this programme will be implemented very successfully."
Jim Royan, Chairman of the Moray Economic Partnership said:
"The RAF has been at the heart of our Kinloss community for 70 years and we wish those who are leaving the very best.  But we are delighted to welcome the men and women of 39 Engineers who are coming to Moray and they will find a warm welcome at their new home.
"We appreciate the great efforts that are being made to secure a seamless transition.  The well-established partnership effort in Moray has already built a friendly working relationship with the Army.  We will continue to work collaboratively with the Armed Forces and the Government to make the changes a success for Moray."
The announcement also set out how the Army intends to restructure its regional Divisions and Brigades, including the disbandment of 2nd Division with transfer of many of its responsibilities to 51 (Scottish) Brigade. 
The Army will retain a General Officer Commanding (Scotland), maintaining senior representation in Scotland to oversee basing changes.  It was also confirmed that the Army intends to relocate HQ 1st Division, currently based in Germany, to Scotland by 2020 which would take over the GOC Scotland role. 
The Secretary of State said:
"The MOD Basing Review announced earlier this year enhanced Scotland¿s defence footprint, retaining key bases and more than doubling the size of the Army.  Retention of a 2-star general here further underlines our commitment to a firm defence presence in Scotland."
Published 10 November 2011