Secretary of State for Scotland Michael Moore comments on the Defence Review
Michael Moore comments on the Defence Review statement made today.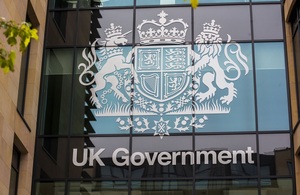 Commenting on the Defence Review statement, Scottish Secretary Michael Moore said:
"Rosyth and Glasgow have a proud history in naval shipbuilding. Our decision to invest £5bn in the two new Queen Elizabeth carriers means they will now be building the largest ships ever ordered by the Royal Navy. This is great news for the workers in the yards, the businesses in the supply chain and the skills base that we will keep here in Scotland.
"This is a massive investment into the Scottish economy and it is a massive vote of confidence in the world class shipbuilding you find in Scotland.
"While this news will be warmly welcomed in Fife and Glasgow the Defence Review was always going to contain difficult news as well. I know that Moray will be deeply concerned about the decision on the RAF Bases. I intend to visit the area next week to meet again with the Moray Partnership and other stakeholders. I will discuss what can be done to achieve the best outcome from what is undoubtedly a very unsettling development for these communities.
"In Scotland earlier today the Deputy Prime Minister today was absolutely clear that we are not going to abandon the communities of Moray. I have already spoken to the Defence Secretary and he is determined to maintain a defence footprint throughout the United Kingdom. I am determined that Moray will remain part of that footprint."
Published 19 October 2010