Secretary of State backs Scottish rugby team ahead of World Cup clash
Minister sends message of support to Scotland squad in New Zealand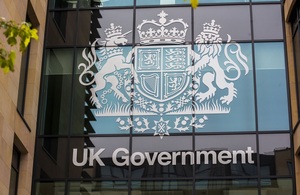 The Secretary of State for Scotland Michael Moore has told the Scottish rugby team he believes it can still go all the way to the World Cup finals and wished the team well in its crunch World Cup match against England this weekend. He sent a message directly to the team in New Zealand this morning.
This will be the first time the Scotland and England rugby teams have met outside the UK and the Scots need win by eight points to be sure of progressing to the knockout rounds of the tournament.
The Secretary of State, a keen rugby fan, said:
"The whole nation will be behind the team as they run out in Auckland this weekend - we all know we have to win against England. The World Cup has been a fantastic sporting spectacle so far but this is where every part of every remaining game starts to count. The atmosphere will be incredible and I know the army of Scots supporters who have made the trip to the World Cup and those at home will be willing Scotland on.
"I''ve watched Scotland's progress so far and we have a great squad with strong players and I doubt the World Cup has seen the best of our nation's rugby yet. The team will need to dig deep against England but if they show the resilience, determination and skill we have seen so far they can win the game. I will be watching the game live and wish the squad all the best for the match."
Published 30 September 2011