Scottish Secretary visit marks next stage of £45million generator investment at Lochaber
Michael Moore visits the Rio Tinto Alcan plant in Lochaber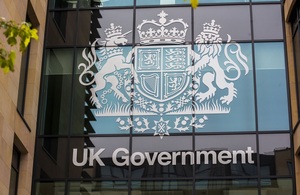 The Secretary of State for Scotland, Michael Moore MP, today marked a major milestone in Rio Tinto Alcan's £45m investment at its plant in Lochaber in the Scottish Highlands. The third of five new generators, built to power the smelter with renewable energy, has been installed.
During a visit to the plant to review progress with the investment, Michael Moore MP, Secretary of State for Scotland said:
"This project, and Rio Tinto Alcan's major investment, is of massive importance to this part of Scotland. The smelter and its jobs are vital to this community. What is equally heartening is to see a global company doing its bit to contribute to developing clean energy, green jobs and of course to helping Scotland meet its renewable energy targets."
The new modern hydroelectric generators have the capacity to generate the plant¿s required electricity supply, as well as the potential to generate additional power. As a result of the increased power generation, it is expected that aluminium production at Lochaber could increase from 43,000 tonnes per year to 50,000 tonnes per year.
The Rio Tinto Alcan plant in Lochaber contributes over £8 million a year to the Highlands economy and employs 170 people, making it one of the Highlands' largest private sector employers. It also helps underpin an additional 400 jobs through indirect employment and supply chain opportunities. This repowering project will offer much needed long-term job security in the region.
The new generators will replace the existing hydro generators at the Lochaber plant which have been in use since their installation in 1929. The £45 million modernisation project, which began in 2009, will be completed by 2012.
Published 3 March 2011