News story
Scottish Secretary statement on Grangemouth
Alistair Carmichael responds to INEOS announcement that the petrochemical plant at Grangemouth is to close.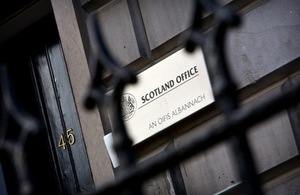 Commenting on the news that Ineos is to close the petrochemical plant at Grangemouth, the Secretary of State for Scotland Alistair Carmichael said:
This is grim news for the 800 workers whose jobs are now at risk; for the town of Falkirk and surrounding area. It is also very bad news for Scotland as a whole. Grangemouth is a very important part of Scotland's industrial portfolio. I want the focus of Scotland's two governments in London and Edinburgh now to be on doing all we can to save these 800 crucial jobs.

All the way through this process both sides have said they believe the plant has a future and I also believe that to be the case.

If the owner is not going to be Ineos, then it must be someone else. This is too essential a site for our economy and capability here in Scotland to let it slip away without exhausting every avenue we can in order to keep it open.

The UK and Scottish Governments are working closely together on this issue and continue to share information. I will be taking forward further discussions with the UK Department of Business, Innovation and Skills and my colleague Vince Cable to help scope out the potential for a new buyer. We will put the UK Government's considerable resource and experience to work towards a solution for Grangemouth.

There is no doubting the seriousness of this issue for Scotland's economic portfolio.
Published 23 October 2013