News story
Scottish Secretary Meets Highland Businesses Ahead of Brexit
David Mundell will meet Highland businesses today [Friday 9 September] as part of the UK Government's work to prepare for EU negotiations.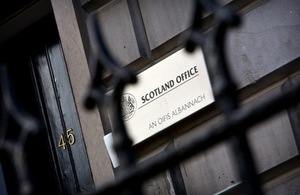 Mr Mundell will hear about the priorities of Highland businesses, and will assure them that the UK Government will work in the best interests of all parts of the United Kingdom, building on its strong economic record, to ensure a bright future for Scotland's economy.
After a visit to the Cairngorm Brewery in Aviemore, Mr Mundell will hold a roundtable in Inverness with businesses from a range of sectors, and in the evening will speak at the Scottish Council for Development and Industry (SCDI) Highland and Islands' business excellence awards.
Mr Mundell said:
I am visiting the Highlands to hear directly from businesses about their priorities as we prepare to start negotiations with the EU. We are determined to take a 'Team UK' approach, working closely with the Scottish Government and other partners as we form our negotiating strategy. At every step of the way, the UK Government will work to ensure the best possible outcome for every part of Scotland and the whole of the UK.

Scotland, and the rest of the United Kingdom, will always be outward-looking and globally-minded. We are very much open for business. Our economic position is a strong one, with employment high and the deficit down by nearly two-thirds. That is a strong basis from which to move forward as we forge a new role for ourselves in the world.
Published 9 September 2016