News story
Scottish Secretary comments on Glasgow helicopter crash
Alistair Carmichael speaks of 'deep shock' at tragic events in Glasgow.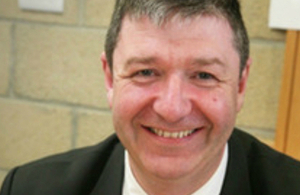 Commenting on the helicopter crash in Glasgow on Friday night, Scottish Secretary Alistair Carmichael said:
"I share Scotland's deep shock at the tragic events which unfolded in Glasgow last night.
"The news of fatalities and injuries in this incident casts a dark shadow over the whole country today.
"The ongoing efforts of our emergency services are first rate and show the bravery and professionalism of our responders. The public's response, both at the time and in the aftermath, has been overwhelming.
"My thoughts are with the bereaved and all those affected by this terrible incident."
Published 30 November 2013