News story
Scottish independence: Report highlights EU membership facts
Scottish Secretary comments on expert report that says independent Scotland would face lengthy wait for EU membership.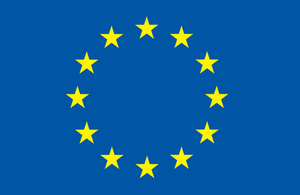 An independent Scotland would not become an EU member until 2019 at the earliest, according to an expert report published today.
The Business for New Europe report concludes that this would be the 'earliest conceivable accession date'.
Commenting on the report, Scottish Secretary Alistair Carmichael said:
The report confirms what we've been saying for a long time: Scotland would need to leave the EU and applying for membership from scratch would be a lengthy and complex process. This is simply the cold and hard facts.

With the facts staring them in the face about how long it could take an independent Scotland to apply for EU membership, the Scottish Government are in a state of denial. This does no favours to Scottish businesses, families, farmers and fishing communities.

Being passionate about independence is not an excuse to avoid hard questions on issues like currency, security, pensions and Scotland's ability to do business with other countries. All of this would be jeopardised by independence.

We want the best for Scotland – this means keeping the pound and keeping us in Europe with the UK's hard won rebate and opt-outs.
Published 3 June 2014