News story
Scottish Government must clarify Scottish shipbuilding's future
Carmichael calls for Scottish Government to give answers on questions facing shipbuilding in an independent Scotland.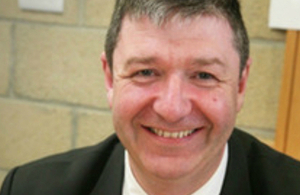 The many questions facing Scottish shipbuilding in an independent Scotland cannot go unanswered, the Scottish Secretary Alistair Carmichael said today.
Speaking after visits to the Scotstoun and Govan yards to speak to management and trade unions, he said the lack of clarity from the Scottish Government stood in stark contrast to the certainty provided by yesterday's decision to secure work and over 2000 jobs on the Clyde.
He said the workforce deserved answers which went "beyond the vague assertions we have heard from the Scottish Government in the past 24 hours" and said they had to demonstrate a better understanding of how warship contracts were awarded if they wished "to convince anyone other than themselves they had a practical plan to assure work on the Clyde for years to come".
The Minister said they had "fundamentally misunderstood how a country like the UK preserved its sovereign warship building capability and the exemptions which allowed the UK to place orders in UK yards".
He said:
The difference between the UK and Scottish Governments on this issue is that we understand how the procurement process works while they have only offered up a series of 'ifs, buts and maybes' on the future of the industry under independence. There is no ducking those tough questions and they will need far better answers when they explain their position to the workforce.

It is simply rash to say over 2000 skilled Scottish jobs would be better served by the vague hope of future collaboration and joint procurement when, in the here and now as part of the UK, we are providing certainty for the industry and the many livelihoods which depend on it.

There is a double standard at the heart of their position. On the one hand they say an independent Scotland would build Scottish Navy ships here and nowhere else. On the other, they expect the UK - which they would like to leave - not to follow the same path. The Deputy First Minister has not explained how she would bypass the EU rules on competition to place UK warships contracts with a separate Scottish state.

The whole point is that the UK works hard to retain a sovereign warship building capability at home. If Scotland leaves the UK, it would no longer be part of that arrangement.
Published 7 November 2013