News story
Scottish business confidence on the up
Latest business survey confirms optimism amongst Scottish businesses continues to grow.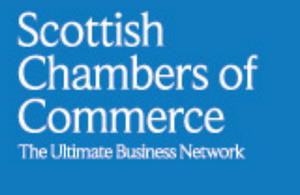 The economic recovery in Scotland is now becoming more embedded, said Scotland Office Minister David Mundell.
Commenting on the latest Scottish Chambers of Commerce business survey, Mr Mundell also stressed that there was further work to be done.
Mr Mundell said:
As today's Scottish Chambers of Commerce survey and other recent business surveys confirm, optimism amongst Scottish businesses continues to grow. Key performance measures have reached levels not seen since 2007 which is leading to more and more Scottish businesses looking to recruit new staff.

The manufacturing sector continues to show robust growth with investment at its highest level in six years and export orders increasing for five consecutive quarters.

As part of the UK, Scotland is doing well. Whilst our economic recovery is becoming more embedded there is still much work to be done. The Budget set out the next stage of our long term economic plan, making it easier for Scottish businesses to invest, to take on new staff and excel on a global stage.
Published 17 April 2014