News story
Scotland to shine across Heathrow
Advertising campaign goes live at Heathrow to promote Scotland.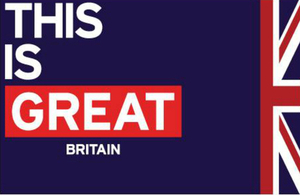 Today four new animated VisitBritain GREAT campaign images of Scotland are due to go live across Heathrow to coincide with the festive season and attract more international visitors to Scotland. In a joint initiative combining VisitScotland, VisitBritain and Heathrow, the adverts will be showcased across 326 digital screens in the airport's 5 terminals for the next 3 months.
The animated images make up the fourth round of GREAT campaign advertising to feature across the airport this year as part of a 12-month £4 million advertising package granted by Britain's busiest airport to help VisitBritain promote the country's nations and regions throughout 2014. The Scotland images are the first of the 4 rounds of advertising to be animated.
The adverts tie in with VisitScotland's 'Meet the Scots' campaign, featuring real Scottish people and their local travel tips. Spanning the themes of Food, Countryside and Heritage, the new adverts aim to introduce visitors to authentic Scottish 'ambassadors' and the experiences they represent.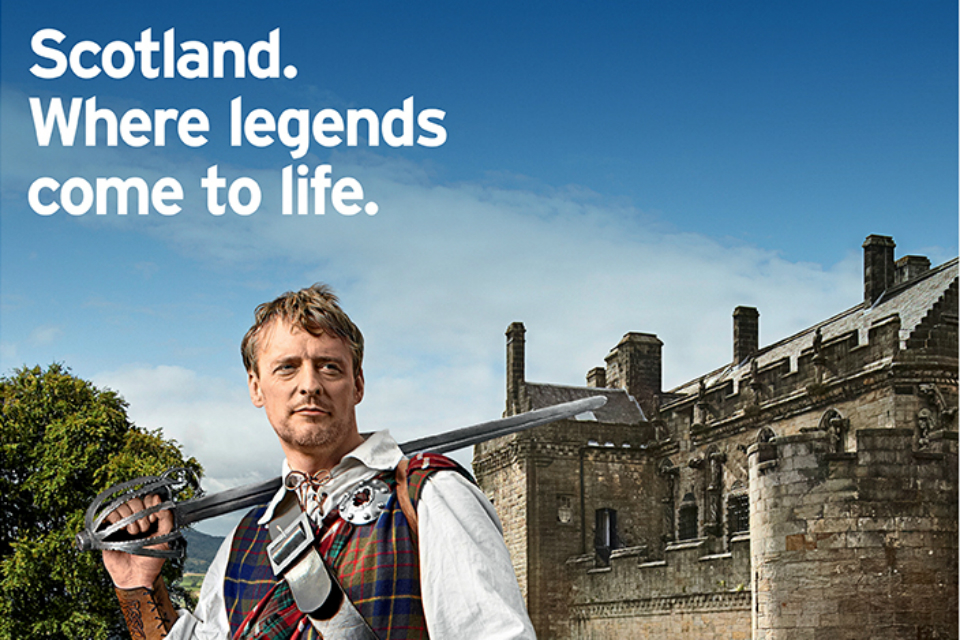 Ethical shellfisher Guy Grieve from the Isle of Mull stars in the food-themed advert, echoing Scotland's Year of Food & Drink 2015, and Gaelic singer Kathleen MacInnes is pictured in the dramatic countryside around Loch Assynt, while wildlife expert Caroline Warburton appears near Glenfinnan Monument. In the Heritage-themed advert, battle re-enactor Robert Ballantyne is pictured by Stirling Castle.
Joss Croft, Marketing Director at VisitBritain, said:
Integrating two tourism campaigns with such fantastic exposure at Heathrow is an opportunity we simply couldn't miss. Scotland offers great experiences and a warm welcome to our international visitors. This campaign will raise awareness and inspiration to travel, and continue the strong growth in inbound tourism, generating economic value and jobs across Scotland.
John Holland Kaye, Heathrow's CEO, said:
With 255 weekly departures to Aberdeen, Edinburgh and Glasgow, Scotland is by far one of the airport's favourite UK destinations. This partnership with VisitBritain was designed to inspire passengers to explore further afield in the UK during their visit - or on future trips and we think it's been a fantastic success.

The variety of adverts that have appeared across the airport over the last nine months have been breath-taking and we know our passengers have found them stunning to look at. Scotland is a beautiful country and we want to play our part to educate and encourage our passengers of the breadth and beauty that the whole of the UK has to offer. We hope these ads will support Scotland to benefit from their direct link to the UK's only hub airport.
Denise Hill, Head of International Marketing at VisitScotland, said:
Our Meet the Scots campaign has proved highly successful in reaching out to new visitors in markets right across the globe. The Scots lend a truly authentic human warmth to the campaign and we are delighted that they will now be taking their story to passengers at Heathrow Airport, inspiring them to find out more about out the beauty of Scotland during 2015, the Year of Food and Drink.

Each one of our campaign ambassadors has been chosen as a real Scot, with their own authentic 'insider' tips to share- including where to hand dive for scallops, where to have the most amazing wildlife experiences, and where to find the best local events and festivals taking place across Scotland. Scotland is a haven for unique adventures where the Scots welcome you to their life.
Scotland Office Minister David Mundell said:
Heathrow is a gateway to the globe and a hub for businesses and tourists from across the world and this latest GREAT campaign will showcase the very best of Scotland, from our food and drink to our Heritage at the UK's busiest airport. Through the UK's extensive diplomatic, trade and consular network GREAT has been a tremendous success across the world and I have no doubt this latest campaign will enhance Scotland's outstanding international profile even further.
The first six months of 2014 equated to the strongest first half of a year for inbound tourism to Scotland since 2008. From January to June 2014 Scotland welcomed 1,118,000 inbound international visits – an uplift of 16% on the same period in 2013 and the highest number of visits for six years. The amount spent during visits to Scotland in these first six months was £575 million – marginally lower than the record breaking £620 million spent in 2013 but still higher than any other year apart from 2013.
Published 15 December 2014