Scotland to benefit from £4m Coastal Communities Fund
Organisations across Scotland will soon be able to apply for funding for a wide range of projects from the Coastal Communities Fund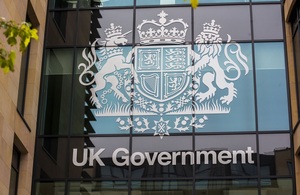 Organisations across Scotland will be able to apply for funding from the Coastal Communities Fund from April, allowing them to support the economic development of a wide range of projects including those that support charities, the environment, education and health.
The Secretary of State for Scotland Michael Moore announced the launch of the fund's Prospectus on a visit to St Abb's Harbour in Berwickshire today (Thursday 9 February).
Scottish organisations will be able to express interest from March and make formal bids on the £4m fund in April. The Highlands is to  receive £1.85m from the fund, with £2.05m for the rest of Scotland from the overall £23.7m available throughout the UK.
The Fund will be financed by the Government from revenues from the Crown Estate's marine activities and will be UK wide.  Funding for England, Wales, Scotland and Northern Ireland will be determined by the amount of revenue generated in each country. 
The UK Government is working with the Big Fund, part of the Big Lottery Fund, to find the best ways to deliver benefits for Scotland's communities.
The Secretary of State Michael Moore welcomed the announcement and said:
"This is an innovative fund which will create many opportunities for coastal communities across Scotland and help strengthen local economies. The £4m available in 2012 can make a big difference and I hope organisations will respond to the opportunity with creative bids which help the wellbeing and opportunities of people in the area. The Crown Estate has been the focus of much debate in recent months and this initiative is a great example of the revenues raised in Scotland being put to good use."
Chief Secretary to the Treasury, Danny Alexander, said:
"Having grown up in a coastal community in Scotland, I am only too aware of the vital role these communities play in the UK. It is fair that we share the Crown Estate¿s marine revenues equally and I am delighted to launch the Coastal Communities fund prospectus today.
"We look forward to receiving innovative bids from charities, businesses, social enterprises and local organisations, which support the economic development of the community." 
 
A prospectus setting out eligibility, suggestions of how to use funds and details of how to bid were published today - www.communities.gov.uk/publications/regeneration/coastalfundprospectus.
Published 9 February 2012