News story
Scotland reaches superfast landmark
Over £120m of UK Government funding helps secure milestone for Scotland's broadband programme.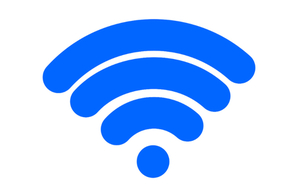 Scottish Secretary Alistair Carmichael has welcomed the UK Government's substantial funding on the Digital Scotland Superfast Broadband project on the day it was confirmed that 150,000 homes and businesses in Scotland now have access to fibre broadband.
Thousands of households and businesses can now access broadband services at speeds of up to 80Mbps which is having a transformational impact on the way we live and work. This includes watching TV content online, communicating with friends and family anywhere in the world to reducing business overheads and helping companies access markets abroad for the first time.
The UK Government is investing £1bn in better broadband and mobile infrastructure. This includes £150m to support UK cities including Aberdeen, Edinburgh and Perth to develop the digital infrastructure making them even more attractive places to invest, visit and do business and £150m to improve the quality and coverage of mobile voice and basic data network services. Specialist vessels will also lay 20 fibre optic submarine cables providing a fibre broadband backbone which will eventually link communities from Kintyre to Orkney.
Mr Carmichael said:
The UK Government has put more than £120m into Scotland's superfast broadband rollout including 20% of our total UK phase one rural broadband budget. This is over a quarter of the funding for the Digital Scotland Superfast Broadband project and represents a substantial investment.

Broadband is a prime example of cutting edge technology becoming an essential part of everyday life, supporting families, jobs and essential services. From Selkirk to Shetland as we pass this milestone today this rollout is already making a substantial difference to communities across Scotland.

This is just the start, the superfast broadband programme sits alongside the UK Government's work to install free public wi-fi in some of Scotland's most recognisable public buildings, and the plans we have set out to eliminate poor mobile phone coverage across the UK.

The Digital Scotland Superfast Broadband project is another example of devolution working well for Scotland. Millions of pounds of UK Government funding and support working alongside the Scottish Government, Highlands and Islands Enterprise, local authorities as well as BT.
Published 10 November 2014