Scotland gets £67.5m from UK Government efficiency savings
Additional spending will go to Scottish Ministers as a result of decisions take by the Chancellor of the Exchequer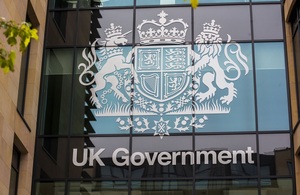 Scottish Secretary Michael Moore has confirmed that the devolved Scottish Government budget will increase by £67.5m as a result of Barnett formula consequentials from announcements made today by the Chancellor of the Exchequer.
The Chancellor announced today that by driving through efficiency savings ahead of schedule the UK Government  has freed up resources which will see the Council tax frozen in England and £67.5m of additional spending go to Scotland.
As normal, the consequential will not be ringfenced and can be taken up in a Supplementary Estimate. It will be for Scottish Ministers at Holyrood to allocate these new resources.
The Secretary of State for Scotland Michael Moore said:
"The UK Government has worked hard to strip out waste in the public sector and create efficiencies over the last 16 months. Scotland is now going to be £67.5m better off as a result of making those savings and the Chancellor using them to keep household costs down.
"Scottish  Ministers will have to decide for themselves how best to spend that money. Its recent priorities at the Spending Review hit business hard while in contrast the Chancellor made a number of changes which will be beneficial for business today. The Scottish Government would be wise to follow suit and invest in growing the Scottish economy and repairing some of the damage done to the sector's confidence."
 
Published 2 October 2011