Scotland Bill will support human rights role of Supreme Court
The Advocate General announces a move to preserve the role of the Supreme Court  in relation to human rights matters while recognising the role of the Lord Advocate as head of criminal prosecutions in Scotland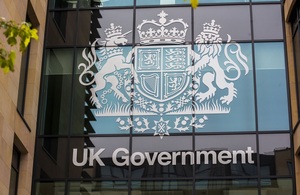 The Scotland Bill will preserve the role of the Supreme Court  in relation to human rights matters while recognising the role of the Lord Advocate as head of criminal prosecutions in Scotland by removing his acts from "devolution issue", the Advocate General said today (Tuesday 14 June).
A Written Ministerial Statement laid in Westminster yesterday outlined the intention to implement the findings of the Expert Group which looked at devolution issues concerning the Lord Advocate as head of the system of criminal prosecution in Scotland.
 
An amendment tabled to the Scotland Bill will :
 
-     remove acts of the Lord Advocate in his capacity as head of criminal prosecutions in Scotland that are incompatible with any rights conferred by the European Convention on Human Rights or Community law from the category of  "devolution issues" for which special court procedure is provided for in the Scotland Act;
-     Create a statutory right of appeal from the High Court of Justiciary to the Supreme Court in relation to matters where it is alleged that the Lord Advocate has acted incompatibly with any such Convention right or Community law.
 
In September 2010, the Advocate General launched a consultation and established an Expert Group to report on the effect of the Scotland Act on the role of the Lord Advocate.
He concluded that implementation of the report's recommendations represented a positive and sensible reform of the current position in the light of the experience of devolution issues over the last decade.
 
It will continue to be unlawful for the Lord Advocate to act incompatibly with a Convention right or with Community law. This amendment will not relieve the Lord Advocate from his obligations to comply with Convention rights or with Community law when acting in his capacity as head of criminal prosecutions and investigation of deaths in Scotland.
 
It also preserves the jurisdiction of the Supreme Court, but only in relation to questions relating to Convention rights and Community law. All other aspects of criminal law and procedure will be finally determined by the High Court of Justiciary.
 
The unique position of the Lord Advocate among Scottish Ministers as being both a Scottish Minister and an independent head of the system of criminal prosecutions and investigation of deaths in Scotland will continue to be recognised.
 
The Advocate General the Lord Wallace of Tankerness QC said:
 
"The Expert Group which I established highlighted the anomaly that the Lord Advocate could be subject to so-called 'devolution issues' when carrying out retained pre-devolution functions.
 
"The amendment will remove that anomaly.
 
"However, the Expert Group also recommended that Scots should still retain a right of appeal to the Supreme Court where it is claimed the prosecution has acted incompatibly with ECHR rights or EU law."
Published 14 June 2011