Scotland Bill clears Commons
Secretary of State says it is "a major step forward for the relationship between Scotland's two governments and the people they serve"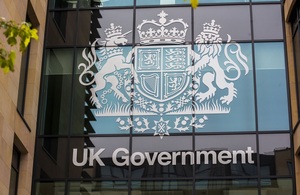 The Scotland Bill is set to become an Act within days after receiving final approval from the House of Commons today (Thursday 26 April).
If the legislation - which will bring about the largest ever transfer of financial powers to Scotland since the creation of the UK - receives Royal Assent next week it will become the Scotland Act (2012).
It cleared the final stage at the House of Commons this afternoon, following passage through the Lords on Tuesday this week.
The Secretary of State for Scotland Michael Moore said:
"Clearing the final parliamentary stage is a major achievement for the UK Government in delivering for the people of Scotland. The Scotland Bill is now a few days away from becoming law and will provide the Scottish Parliament with significant new powers and accountability for the money it raises and spends. It is a major step forward for the relationship between Scotland's two governments and the people they serve."
Published 26 April 2012