News story
Informing the referendum debate - get the facts
The detailed Scotland analysis papers are designed to inform the constitutional debate ahead of the Scottish independence referendum.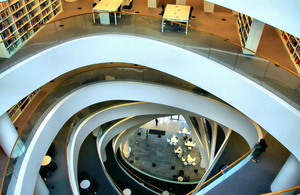 Ahead of the Scottish independence referendum, to inform the debate about Scotland's constitutional future, the UK government is undertaking a programme of analysis on Scotland's place in the UK and how it contributes to and benefits from being part of the UK.
The work will provide people in Scotland with the facts and figures that are currently unknown or taken for granted, and explain how the UK in its current form works. Twelve papers have been published so far with more due later throughout 2014.
Who we're working with
A number of government departments are involved in this analysis. We are also working with independent experts including think tanks, academics, economists, lawyers and specialists from different sectors and areas of expertise.
The papers which have been published so far cover:
Published 14 January 2014